Residential Carpet Cleaning
Residential Carpet Cleaning
Commercial Carpet Cleaning
Commercial Carpet Cleaning
Area And Oriental Rug Cleaning
Area And Oriental Rug Cleaning
Absher Carpet Care is a trusted cleaning company that caters to commercial and residential customers all throughout serene Delaware and Maryland. When you need choice vinyl floor or carpet cleaning service in Delaware and Maryland, you can call us. We have the finest customer service practices the area has ever seen.
Professional Carpet Cleaning in Sussex County
At Absher Carpet Care, we provide you with access to expert carpet cleaners who can help you take care of your carpets. We understand that clean carpets are a critical part of your home, and we want to eliminate common household allergens. That way, everyone who comes to your home will have clean air to breathe. Learn more about how our carpet cleaning company can help you, and count on our expert team to guide the way.
Carpet Cleaning Service in Laurel DE & Nearby Areas
We offer all different types of cleaning services to customers in the region. We clean carpeting, first and foremost. We also clean vinyl floors, Oriental rugs, area rugs, upholstery and tile and grout. If you want your living room couch to look soft and flawless again, we can serve you. If you want your delicate Oriental rug to regain its prior beauty, we can help you out. Our customers never have to worry about tile floors that look ignored, grungy and grimy.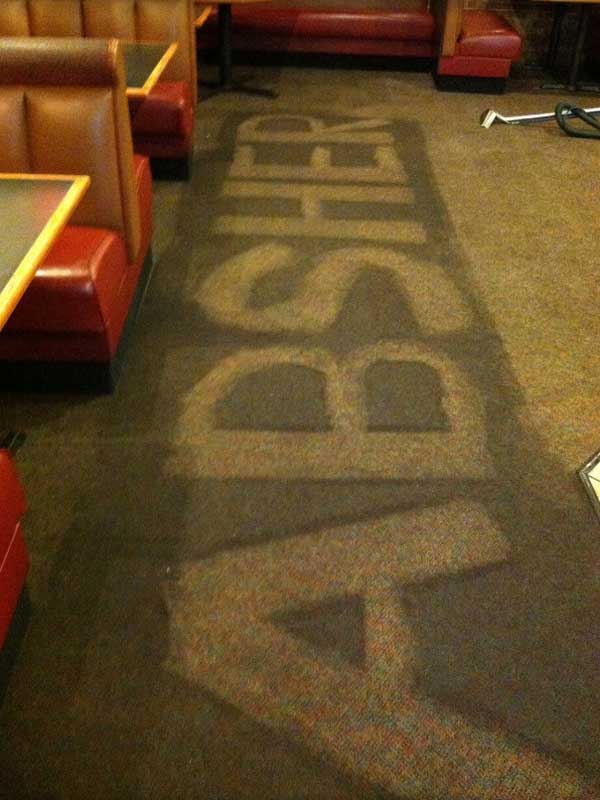 I can't believe John was able to get my carpet 100% clean. I just moved into my new home and the carpet was black in traffic areas and red stains everywhere. It is like new carpet now. He was very thorough and did an amazing job. He took great pride in his work.
~ John Wallace


I called on a Wednesday and someone was at my home on Monday! My pet had passed and left horrific stains on my carpet and EVERY bit of the stains are gone. I highly reccomend their services! I will definitely use them again!
~ Patty Swinehart


John did a great job cleaning our carpets that had accumulated pet and food stains over a few years. The service was easy to schedule and John was easy to work with. John arrived early, and quickly and thoroughly completed the job. We were very satisfied!!!
~ Jason Shockley
Family Owned and Operated
Guaranteed Services
Fast Service Nearby
Low Cost Affordable Prices
Free Quotes and Estimates
Our technicians are detail-oriented professionals who have substantial expertise. They can clean tile flooring like wizards. They can clean furniture with ample skill and dedication. Absher Carpet Care is a cleaning firm that selects only the best team members.
Our industrious technicians care about customer safety. Absher Carpet Care is a company that makes use of all the safest and most up-to-the-minute cleaning tools. We make use of all of the safest and most advanced cleaning products as well. Your comfort is our primary objective.
Absher Carpet Care can assist you with dull furniture, soiled Oriental rugs, dirty tile floors and more. Call our amiable staff as soon as possible to make an appointment. Our customer service is consistently top-notch.
Professional Cleaning in Maryland & Delaware
We provide a wide variety of cleaning services in the local area.
In addition to our carpet cleaning services, some of the other opportunities we provide include:
Upholstery Cleaning
If you are looking for a professional furniture cleaning team, we can help you take care of your fabric.
Area Rug Cleaning
If you are looking for help with area rug cleaning, we can help you with that as well.
Oriental Rug Cleaning
We understand that oriental rugs require special care, and we have the training and equipment necessary to take care of them for you.

Pet Odor Removal
If you need help getting rid of pet odors, we have the cleaning solutions necessary to assist you.
Vinyl Floor Cleaning
Our team would also be happy to take care of your vinyl floors. We can make them sparkle and shine again.
Tile & Grout Cleaning
You need to take care of your tile floors, and we would be happy to eliminate mold and mildew for you!
These are just a few of the many services that our expert carpet cleaners can provide.
Rely on our carpet cleaning service in Sussex County to help you.
Why Trust Our Carpet Cleaning Team?
If you are looking for a carpet cleaning team in the local area, we understand you have options. Some of the reasons why you can trust a carpet cleaner from our team include:
We have an unparalleled level of experience that we can lean on to take care of your carpets.

We use the latest equipment in the field to make sure we do a thorough job every time.

We will always provide you with a quote or estimate, allowing you to budget accordingly.
For all of these reasons, look no further than Absher Carpet Cleaning. Reach out to us to schedule an appointment with our team, and let us clean your carpets for you.